Services we provide
Screenprinting
FIne details and a great economy of scale, screenprinting is printing ink on to garments for a vibrant, long lasting appearance.
Click here for more information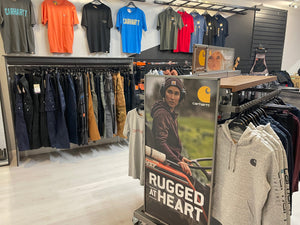 Who we are
We have been supplying and decorating clothing, PPE, promotional goods since 2014.
We source and use brands who we trust; not only to allow for excellent branding, but also give our customers, their staff and their customers, comfort, durability and style.
We also have a busy online store called TheWorkShopisopen.com where we have Ireland's largest selection of Carhartt clothing and accessories. Check it out!
More information can be found on our About page, we also have Frequently Asked Questions and you can start working with us by Requesting a Quote.